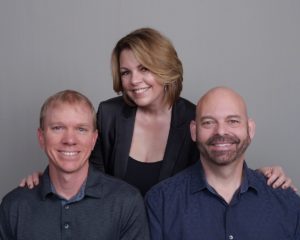 Ballen Brands is a family-owned, agent-driven, dynamic digital marketing company specializing in strategies, tools, and resources to guide real estate agents and small to medium businesses to success.
Ballen Real Estate Websites were built by agents, for agents real-time in the field… and without any contracts! These websites are optimized for lead generation and lead capture. Now with new design options, integrated tools for calls to action and built in optimization. Based on years of testing and measuring of what works in the real estate industry with hundreds of agents using the platform, our BREW is always evolving so you can get more leads online… and best of all, you own it!
They build us an amazing new site!
A huge shout out to Lori and her team! They build us an amazing new site that went live a few days ago and we are already getting leads without having to do much work. Do I need to say anymore? In all seriousness, Lori's team accommodated all of our wants and needs. We are forever grateful for this product and service. Thanks so much!
I'm very happy with my Ballen Real Estate Website.
Have to say how happy I am with the Ballen Team and everything they have helped me with. Have to give a shout out to Jeff H. who has always made time to help with anything I've been doing. The whole team is super responsive and I'm very happy with the Ballen Method and my Ballen Real Estate Website. It's been the best marketing investment I've ever made in my Real Estate career. Would recommend to anyone.
Everyone has been wonderful to work with on my new BREW.
Everyone has been wonderful to work with on my new BREW and I am beyond excited! I have only had access to my site for 6 days before I got my first lead from google….yup less than a week and we are going nowhere but up from here! Thanks so much to Lori, Jeff, Catherine, and many thanks to Sabrina for putting up with my multiple calls, emails and texts this last week. I continue to be a fan of all things Ballen!